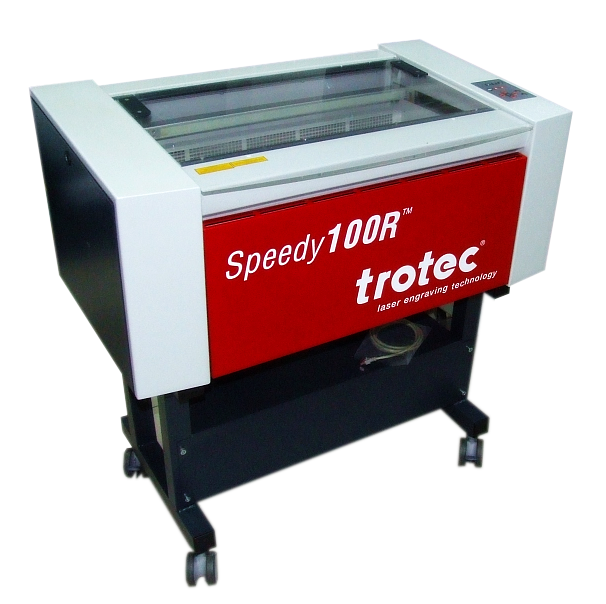 With our laser engraving machine we are able to place text and images on different materials. Your logo on a mirror, a personal text on a bottle of wine or a portrait on a wooden cheese board. The possibilities are enormous. You ask and we laser.
Our laser engraving machine
Trotec Speedy laser 100R
Engraving range 610 x 305 mm
Maximum workpiece height 170 mm
Object and material
Do you want to place a text or image on an object, ask us about the possibilities. In addition to your own brought items, we can also use articles from our own collection. We help you make a suitable choice. It is possible with our machine to make engravings in acrylate & plexiglass, glass, wood, plastic, laminate, leather, metal, paper, stone and textiles.
Engraving
During laser engraving, the design is burned into the object with a laser. Different depths can be set in advance. This technique is ideal for placing both texts and images on different surfaces.
Cutting
By properly adjusting the depth, you can cut out objects with the laser machine. We use this technique, for example, when making tokens for games. Both small and larger patterns can be lasered with the utmost precision, with the edges cut out razor sharp.
Monochrome
By using different thicknesses and depths during laser engraving, it is possible to create different shades within the material's own color.
Color
Do you want to use color in the design? Then we recommend UV printing. With UV printing, you place a layer on top of the surface with the flat printer. A combination with laser printing is possible by cutting objects to shape and then printing them with the flat printer.
With our engraving machine we provide various products for particulators, companies and organizations. Our range includes various door plates, family plates and sheet metal for technical installations. The engraving of business gifts, trophies or advertising boards is also possible.
Gravograph IS6000
Engraving range: 610 x 410 mm
Accuracy tot 0,05 mm.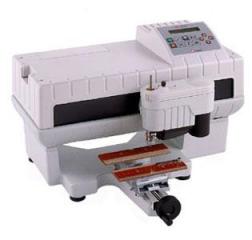 Gravograph IS200
Engraving range: 225 x 80 mm