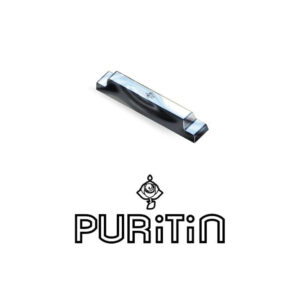 PURiTiN
PURiTin was founded in 2021 and uses years of knowledge in alloying metals. Koen 't Hoen from "M&R Claushuis" in Zeewolde and Ramon Jahn from "De Tinnen Roos" in Millingen aan de Rijn developed a tin alloy especially for the low-pressure casting industry.
Low-oxygen metal
During the production of PURiTiN, the atmospheric environment is adapted to make an oxygen-poor metal. With this material you obtain a casting with as little surface shrinkage as possible.
Purified and improved tin
The tin is purified and stripped of inorganic impurities. During the cooling process, several micro-alloys are added, which provide a white shine and a better surface tension. This greatly improves the surface skin compared to normal tin alloys. Casting galls are hardly present and slag formation is less likely to occur on top of the tin bath.
Alloys
PURiTiN is available in 3 alloys.
Prices for the PURiTiN are linked to the daily rate of the LME.
99.92 pure PURiTiN
Use the material pure, or alloy it yourself.
95Sn / 4Sb / 1Cu
(95% PURiTiN 4% Antimony 1% Copper)
Ready-to-cast as a production alloy
50Sn / 50Bi (50% PURiTiN 50% Bismuth)
Especially as an intermediate step for making models.