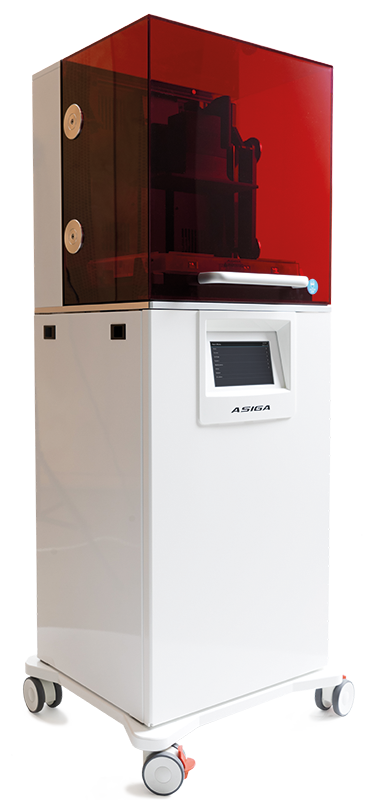 With the 3D printer it is possible to make your drawings touchable. A drawn fantasy comes to "life". Your design is printed layer by layer in plastic. The advantage of this is that your object becomes very lightweight. During printing you can see the details being built up.
Prototype or master
Een 3D-print geeft een goed beeld van jouw ontwerp. Bij het printen van een prototype kun je zien hoe alle details uitvallen en daarna nog besluiten tot aanpassingen. Zo'n tussenprint is een goedkope manier van bekijken of alles helemaal uitvalt zoals je zou willen.
Een geslaagde 3D-print is bruikbaar als master. Met een master kunnen we een gietmal maken om het ontwerp in productie te nemen. Dit kan voor zowel gietwerk in tin als kunststof.
Asiga printer Flexibele precision
The MAX X is Asiga's High definition  3D-printer with a resolution of27, 35 or 43 micron