In milling, material is removed with a rotating tool to obtain height differences. You can think of engraving nameplates or making a 3D object with different layers that you can use as a master for a mold. Milling work is carried out computer-controlled in our workshop, also known as CNC in technical terms.
With 3D milling you take a design from a large block of wood or plastic. The Roland mdx540 removes 4-axis layer by layer of material from the block and sculpts your design in this way. Advantages of this technique are high detailing and smooth finish. Especially when making coins with an image, this technique is very suitable for producing a master.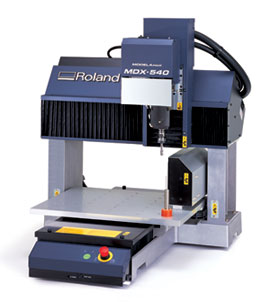 With our engraving machine we provide various products for particulators, companies and organizations. Our range includes various door plates, family plates and sheet metal for technical installations. The engraving of business gifts, trophies or advertising boards is also possible.
Gravograph IS6000
Engraving range: 610 x 410 mm
Accuracy tot 0,05 mm.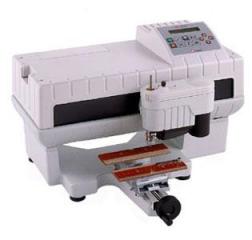 Gravograph IS200
Engraving range: 225 x 80 mm
With our laser engraving machine we are able to place text and images on different materials. Your logo on a mirror, a personal text on a bottle of wine or a portrait on a wooden cheese board. The possibilities are enormous. You ask and we laser.
Our laser engraving machine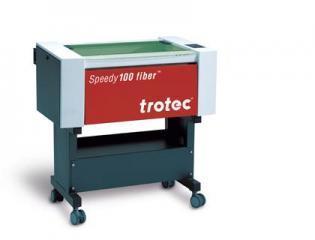 Trotec Speedy laser 100R
Engraving range 610 x 305 mm
Maximum workpiece height 170 mm