We can make copies of existing products in various materials. A mold is made of the delivered model with which we can make a single copy or an edition of your choice.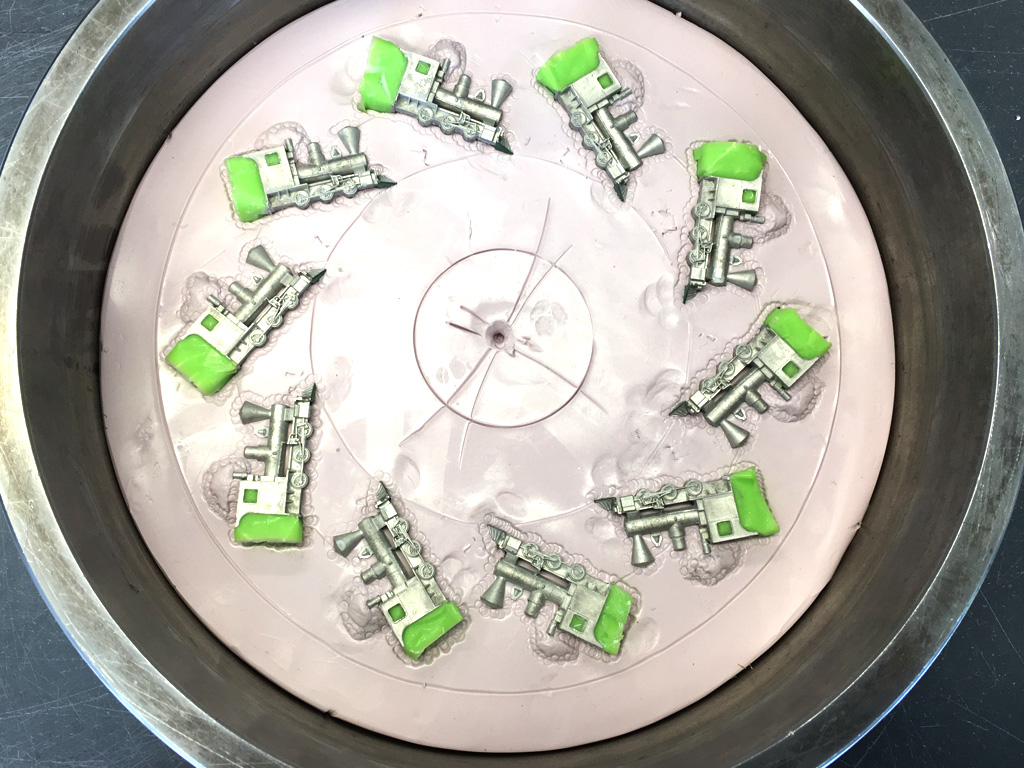 We make a casting mold to make a reproduction. The original item is used for shaping. When making a larger production we will make some masters so that a production mold can be made where several items can be cast at the same time
When making a reproduction, you may run into some problems that we would be happy to solve for you. For example, the original objects may contain damage that requires a retouch. A mold copies the object one by one, so also with the irregularities. Not all objects are releasing. That is, they can't come out of the mold in one section. The solution to this is to have it consist of several cast parts that are put together during the finishing. In case of excessive damage, it can be considered to make a new model by means of a 3D drawing or modeling work.
At De Tinnen Roos we also work with copyrighted material when making reproductions. To begin a work of reproduction of material protected by copyright, it is important that our clients grant us permission to reproduce and that their pieces are duly protected. Following all regulations, we require an official copyright permission for your reproductions.